Queens Divorce Lawyers
Do You Have a Family Law Issue? Here's How to Get Through This Emotionally Complex and Draining Time.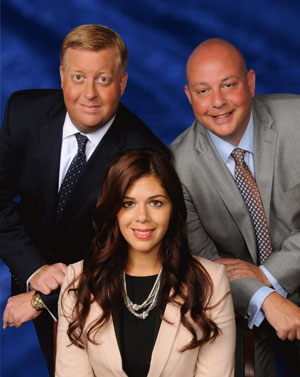 All family law cases are emotionally complex, confusing, and difficult to undertake — regardless of the issue. Often the results of these cases affect you and your loved ones for the rest of your lives.
During such a difficult period, it's more important than ever to have a passionate and professional attorneys dedicated to family law and divorce issues, at at your disposal — someone who understands exactly what you're going through and who can provide you with legal and financial protection.
Our team of Queens Divorce Lawyers at Zelenitz, Shapiro & D'Agostino, have worked on every aspect of family and divorce law. Whatever your situation, we can help you understand it, evaluate your options and the implications, and help you resolve the issue.
Affordable, Highly Experienced Queens, NY Divorce Lawyers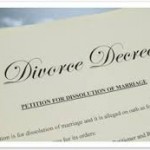 Family law isn't just our passion — it's a tremendous focus. We don't spend time on anything else, so we remain constantly up to date on all legal matters that can benefit you. We see the effects of family law cases every single day. Let us help you through this complicated situation, so that you and your family can begin the process of healing.
Some of the many areas in which we excel, in both divorce and other family law, include:
All varieties of divorce, both uncontested and contested
Child support, including enforcement
Pendente Lite Support – Maintenance – Alimony
Legal separation
Annulments
Domestic violence, including child abuse
Paternity cases
Parental rights
Guardianship
Collaborative Law
Domestic Violence
IDV
ACS cases
Same Sex Divorce
Same Sex Prenuptial Agreements
Spousal Support/Alimony
Visitation
Uncontested Divorce
Parental Alienation
Division of Assets/Debts
Post Judgment Modifications
Enforcement of Divorce Judgment
Neglect and Abuse
Child Support Modification Upward and Downward
IDV Cases
Thinking About A Divorce? Our Divorce Attorney in Queens, NY Can Help – FREE Consultation
Our attorneys understand the many questions that come up during this process; questions about your children, assets, financial future, etc. We'll work to get you the best possible outcome from the proceedings, and protect you from making an emotionally-based mistake that could jeopardize the quality of your life and make it much harder to move on.
We understand the many pressures and considerations that weigh on a divorce case, and how drastically these things can affect someone's judgment. Whatever your situation is with your spouse, it's extremely important to have skilled legal representation. As we proceed through the divorce in Queens NY., we will work with the other party to ensure a fair distribution of all assets. And, most importantly, protect your rights as a parent.
If your marriage is heading towards divorce, contact a Divorce Attorney in Queens, NY. with Zelenitz, Shapiro & D'Agostino today. Call us at 718-523-1111. The call is free….we look forward to speaking with you.
Proudly serving all of Queens County, NY.