Orders of Protection Attorney In Queens, NY
An Order of Protection is a legal tool utilized to protect victims of domestic violence or criminal abuse. A victim of domestic violence may petition the Family Court for an Order of Protection where the victim is or was married to the abuser, the victim is related to the abuser by blood or marriage, the victim is or was in an intimate relationship with the abuser or the victim has a child with the abuser.
Domestic Violence Order
At that time, the Court may issue a Temporary Protection order which may legally require the abuser to stay away from you, your home and place of business, refrain from communicating with you in any way and/or refrain from committing any criminal offenses against you. In addition, the Court may direct the abuser to pay for your counsel fees, pay for any property damage and/or surrender the abuser's firearms.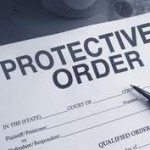 Once your abuser is served with the Temporary Order of Protection, you will both be notified to appear in Court to present your story as to why your Temporary Order of Protection should be a Final Order of Protection.
After a hearing where you may present evidence and testimony as to why you should be issued a Final Order of Protection, a Judge will make a determination whether to grant or deny your request.
Family Court Protection Order
If you have further questions regarding a temporary order of protection order in Queens, NY., a permanent one, or one that is currently being violated, please call (718) 523-1111.
Additionally, you can find more information at the NY State Courts website on a protection order.