Divorce Law Firm In Queens, New York
Divorce: One of the Most Emotionally Devastating Events You Will Ever Go Through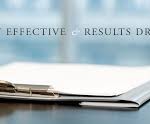 Whether or not you have children, your family is soon going to experience a significant and permanent change. You'll be asked to make important legal decisions during this emotional and difficult time, and the reality is that the choices you make now will affect you financially and emotionally for the rest of your life.
This is where we can help you. The Queens NY Divorce Law Firm of Zelenitz, Shapiro & D'Agostino will ethically and professionally work to get you the best possible outcome from your situation. We can protect you from making a spur-of-the-moment decision based on emotion, and guide you through the divorce process in a caring but rational manner.
How Will This Queens NY Divorce Law Firm Work With You?
We'll start by sitting down with you and discussing your needs. After getting a thorough overview of the situation, you can tell us what your ultimate goals are. Next, we'll go through the situation step by step, making sure you understand everything that has happened so far, what's about to happen, and how each decision going forward will impact you and your family. This is an important process, and a realistic understanding of your divorce will greatly help you prepare.
After the situation is understood, we can then begin the negotiations with your spouse and his or her legal representation. And remember, we'll always keep your best interests in mind. Regardless of who initiated the proceedings, divorce can affect a person's judgment in ways that are difficult to predict. Even the simplest arrangement can quickly become clouded with a variety of emotions and issues. An experienced Divorce Law Firm in Queens can make all these tough decisions so much easier.
That's why it's important to have a competent and understanding Queens NY Divorce Law Firm by your side, so that you don't have to fight a complicated legal battle on top of an emotional one.
Some of the issues we can help you with include:
All varieties of divorce, both uncontested and contested
All aspects of child custody, including visitation rights, monetary support, and more
Settlement agreements and alimony
Legal separation
Annulments
Division of property and debts
Post judgment modifications
Asset and property valuation
Queens County Divorce Attorney
If you need an experienced Divorce Attorney in Queens NY, contact our team at Zelenitz, Shapiro & D'Agostino today, and take the first step toward closing a difficult chapter in your life with affordable and experienced Divorce Lawyers Queens County NY.
ZSD Law – your Queens NY Divorce Lawyer